Smart Little Web Company
We were as frustrated as anybody about the lack of truly accessible options for local businesses to get professional looking and effective websites. We would get enquiries from friends, family and others "You guys build websites, can you just knock one up for me?". Although we have been building large scale web solutions for corporates and tech startups for years, there was no real cost effective way for us to help out.

So, we sat down and we set about creating a solution. We looked at what was currently out there and concluded we needed to take a different approach. Using all of our experience in creating complex systems to meet business requirements we created a system that was 100% tailored for the local business. We then added a level of service support we would normally reserve for clients with bigger budgets.

The result was the Smart Little Web co.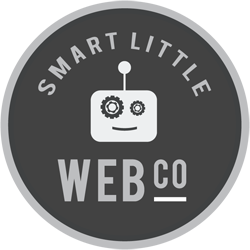 To find out more simply visit the Smart Little Web Company website.